The Circle Line Pub Crawl is, quite simply, the ultimate London pub crawl. Many people have attempted it, not all have made it through, but there are plenty who have lived to tell the tale. Whether you plan to dress up as famous London monuments or want to stag pub crawl London (or at least a big part of it), the Circle Line Pub Crawl is the ultimate test. With an impressive 27 stops, this ultimate London pub crawl is not for the faint-hearted, but the pride you'll feel when you finish it is (almost) worth the hangover the next day. 
Each of the pubs on this list are within a few minutes of the tube station, so all you need to do is arm yourself with your Oyster card and a group of friends. To ensure you have the best Circle Line Pub Crawl experience.
Purchase your Circle Line Pub Crawl T-Shirts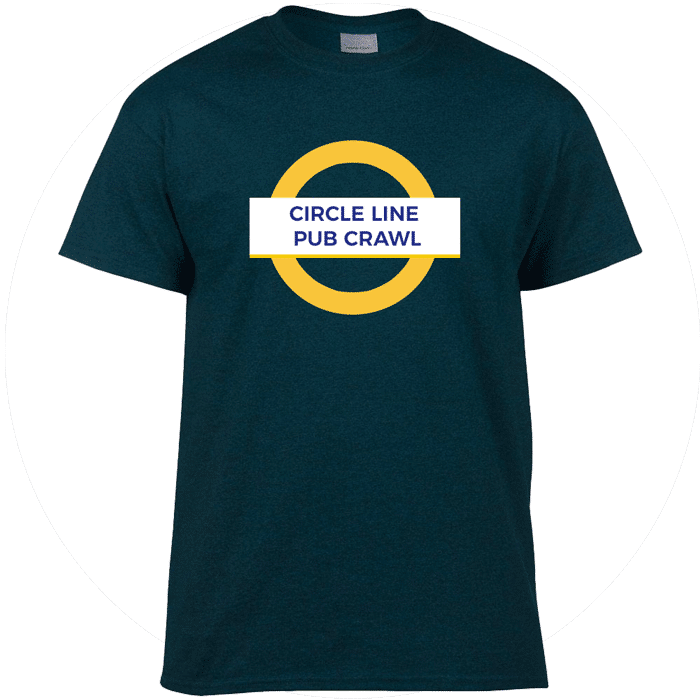 Planning a birthday, stag, hen? Our Circle Line Pub Crawl T-Shirt is essential. For bulk orders contact orders@circlelinepubcrawl.co.uk.
Delivery is FREE and takes 4-5 days.